What Is Plantar Fasciitis?
Plantar fasciitis afflicts both habitual runners and overweight people who fail to use footwear that properly support their feet. Sometimes called "policeman's heel," it is caused by inflammation or tearing in the plantar fascia tendon that cushions the foot during walking. It generally causes a painful stabbing sensation when you first try to walk in the morning.
Luckily, a wide range of foot massagers can now offer relief. Here are six that have grown very popular in Singapore.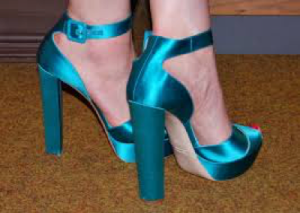 OSIM uPhoria Warm
High heels may look beautiful but wearing them is a battle in which the foot usually loses. Not to worry, the OSIM uPhoria Warm specifically addresses heel problems caused by high heels. After a long and difficult day, the OSIM uPhoria Warm uses specialised Tui-Na technology along with a soothing leg massager system to bring warmth and relief to aching and tired heels and legs.
Novita Foot Massager FM 600
For those who seek variety when they buy a foot massager, the FM 600 offers four massage techniques and three pre-set auto programming modes. Its sleek form embraces feet and ankles, offering relief, rejuvenation, or relaxation as you decide which massage technique you need most. Variety is both the spice of life and relief for pained feet.
Miuvo Foot Delight Foot Massager
Do not be dissuaded by its low price. This offering from Miuvo remains a hit. Customers will find real delight in this one-of-a-kind Singaporean foot massager design that has both a unique anion and heel massage feature. Soothing heat therapy combined with three intensity settings complement three soothing auto massage functions. Reviewers shared their appreciation for the effectiveness of the product, saying "While I was not expecting a miracle, the massages have reduced pain considerably."
Ogawa OmKnee
The OnKnee's signature Thermotherapy technology is offered nowhere else in Singapore. This revolutionary foot massager technology relieves tight foot muscles by stimulating circulation and activating cells, intensively treating the source of discomfort. The combination of thermal and massage technology works well to help relieve that first-thing-in-the-morning heel pain associated with plantar fasciitis.
Ogawa Tapping Foottee
The Tapping Foottee from Ogawa offers you renewed freedom to walk further and experience more. When you buy this foot massager, you get a soothing massage with relief, rejuvenate, and relaxation settings. A variety of settings help plantar fasciitis sufferers who, unlike most customers, need relief first thing in the morning. Furthermore, Ogawa offers a warranty with purchase, ensuring that your product has the full backing of the company. It also carries an impressive 83 percent customer satisfaction rating.
JIJI 3D Multi-Functional Massager
Equipped with a wireless remote and pressure, magnetic, and thermal massage functions, the JIJI 3D foot massager offers premium comfort for a reasonable price. The remote offers complete control of the device with the mere touch of a button. Customers love the one-month warranty and appreciate the prompt fulfillment of their order even before the JIJI 3D starts relieving their plantar fasciitis suffering. The pressure and thermal massages work particularly well in soothing severe heel pain.
Caring for foot pain caused by plantar fasciitis at home is now possible with a quality foot massager. Singapore offers plenty of choices for you to relieve the discomfort so you can get back on your feet again.